Hibiscus Hawaiian Flowers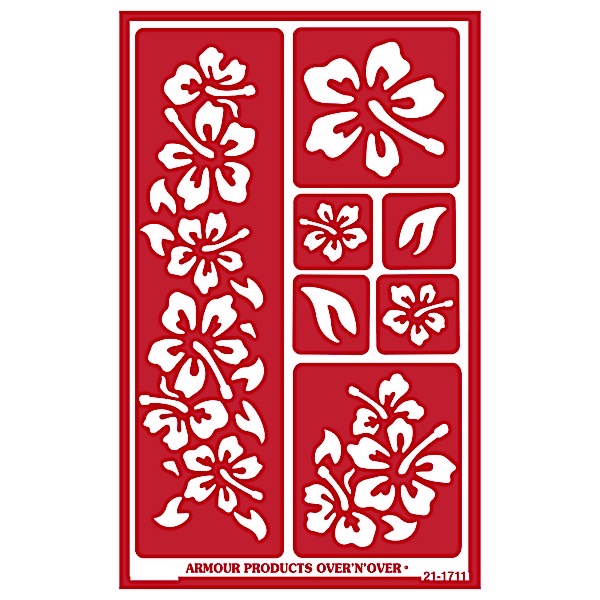 Default Manufacturer
21-1711
21-1711
6.50
Etchworld.com
https://www.etchworld.com/Item/21-1711
*****FREE SHIPPING*****
Free shipping on all orders over $49.95 within the continental United States
Hibiscus Hawaiian Flowers
Hibiscus Hawaiian Flowers
Style #:21-1711
Craft beautiful botanicals full of Hawaiian flair with this assortment of Hibiscus flower stencils. Use all 7 of the floral images in the sheet to bloom a bit of paradise in your projects.
Sizes are approximate .... width x height
Left Side Floral Banner: 6.75" x 1.75"
Upper Right Flower: 2.5" x 2.0"
Small Center Flower: 1.0" x 1".0
Right Center Leaf: 1.0" x 1.5"
Center Leaf: 1.0" x .75"
Right Center Flower: 1.0" x 1.0"
Bottom Right Flowers: 2.0" x 2.5"
View Over N Over Instructions
Related Projects
Get discounted pricing on Special Offer items when you buy today.
Denotes exclusion from all discount offers. Discount codes are not applicable on excluded items.