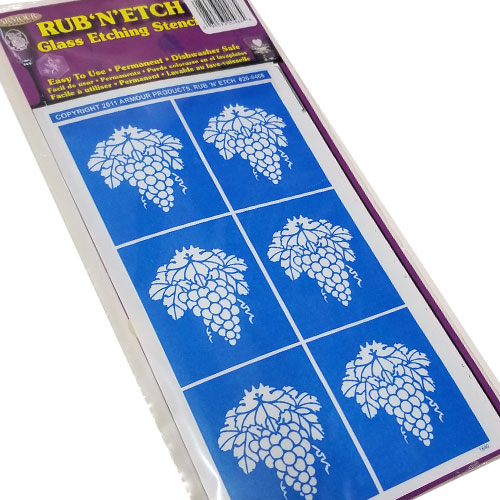 Rub'N'Etch Stencils
Rub'N'Etch pre-cut, fine detailed, single use stencils. These stencils are applied to the glass project by rubbing the top carrier sheet containing the design to adhere it to the glass surface. They are very thin and require a little care plus pati
FREE Shipping on Orders of $39.95 or more!
Offer Valid to Continental United States only!
Rub'N'Etch Stencils
Rub'N'Etch Stencils
Rub'N'Etch pre-cut, fine detailed, single use stencils. Overall stencil sheet size is 5" x 8" (12.7 cm x 20.3 cm)
These stencils are applied to the glass project by rubbing the top carrier sheet containing the design to adhere the stencil to the glass surface.

Rub'N'Etch Glass Etching Stencils are specially designed for glass etching.

See links below for more detailed information.

Get discounted pricing on Special Offer items when you buy today.
Denotes exclusion from all discount offers. Discount codes are not applicable on excluded items.