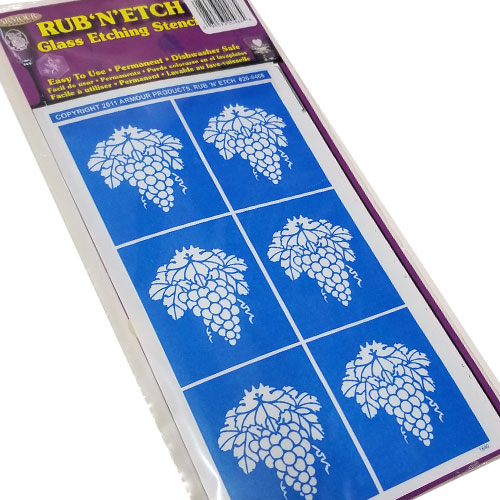 Rub N Etch Stencils
Rub'N'Etch pre-cut, fine detailed, single use stencils. These stencils are applied to the glass project by rubbing the top carrier sheet containing the design to adhere it to the glass surface. They are very thin and require a little care plus pati
Rub N Etch Stencils
Rub N Etch Stencils
Rub'N'Etch pre-cut, fine detailed, single use stencils. These stencils are applied to the glass project by rubbing the top carrier sheet containing the design to adhere it to the glass surface. They are very thin and require a little care plus patience when applying, but the results are well worth it.
Get discounted pricing on Special Offer items when you buy today.
Denotes exclusion from all discount offers. Discount codes are not applicable on excluded items.
Software: Kryptronic eCommerce, Copyright 1999-2020 Kryptronic, Inc. Exec Time: 0.043539 Seconds Memory Usage: 2.383827 Megabytes