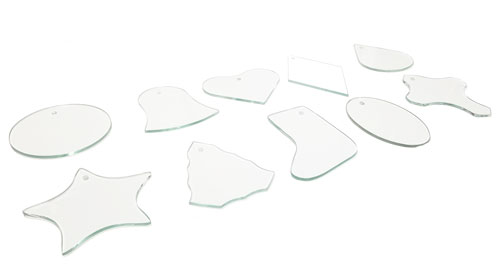 Flat Glass Ornaments
These hand-cut "craft quality" shapes are perfect for your next glass etching or engraving project! Each shape has a pre-drilled hanging hole, smooth edge and is 1/8 inch thick. Ten shapes to choose from in clear glass. CLICK ON Shapes BELOW for orde
Flat Glass Ornaments
Flat Glass Ornaments
These hand-cut "craft quality" shapes are perfect for your next glass etching or engraving project! Each shape has a pre-drilled hanging hole, smooth edge and is 1/8 inch thick. Ten shapes to choose from in clear glass.


CLICK ON Shapes BELOW for ordering and more information.
Get discounted pricing on Special Offer items when you buy today.
Denotes exclusion from all discount offers. Discount codes are not applicable on excluded items.
Package Deals offer great pricing on a bundle of items.