ONO Flames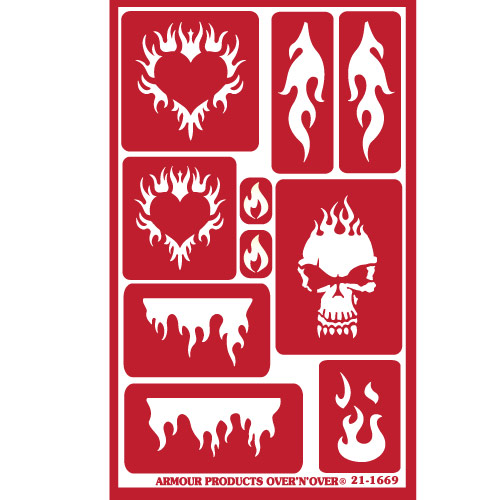 Default Manufacturer
Halloween Over N Over pumpkin faces with mix and match eyes, nose, smile and some bats
21-1669
21-1669
6.50
Etchworld.com
https://www.etchworld.com/Item/21-1669
ONO Flames
ONO Flames
Style #:21-1669
Stencil Designs and Sizes (Height x width):
Etch according to the directions inside of your stencil package.

flaming heart: 2" x 2"
flaming skull: 2.25" x 1.25"
flame upper right corner: 2.25 x .75"
flame lower left corner: 1 x 2.25"


Get discounted pricing on Special Offer items when you buy today.
Denotes exclusion from all discount offers. Discount codes are not applicable on excluded items.
Software: Kryptronic eCommerce, Copyright 1999-2020 Kryptronic, Inc. Exec Time: 0.102214 Seconds Memory Usage: 8.893387 Megabytes