Sports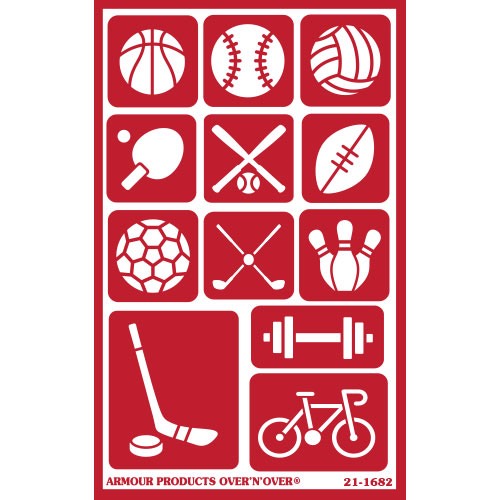 Default Manufacturer
,barbell,basket,ball,football,soccer, hockey,ball,ping,pong,baseball,golf,bowling,bike,bicycle,weight,lifting,,Over,n,Over,Stencils,
21-1682
21-1682
6.50
Etchworld.com
https://www.etchworld.com/Item/21-1682
*****FREE SHIPPING*****
Free shipping on all orders over $49.95 within the continental United States
Sports
Sports
Style #:21-1682
An assortment of sports to choose from.
Use them in combinations to create one of a kind glassware.
Sizes are approximate: width x length
All large round balls: 1.0" x 1.0"
Football: 1.5" x 0.75"
Baseball & Bats: 1.25" x 1.25"
Hockey Stick: 1.50" x 2.25"
Bicycle: 2.0" x 1.0"
Barbell: 1.75" x 0.75"
View Over N Over Instructions
Related Projects
Get discounted pricing on Special Offer items when you buy today.
Denotes exclusion from all discount offers. Discount codes are not applicable on excluded items.