His Hers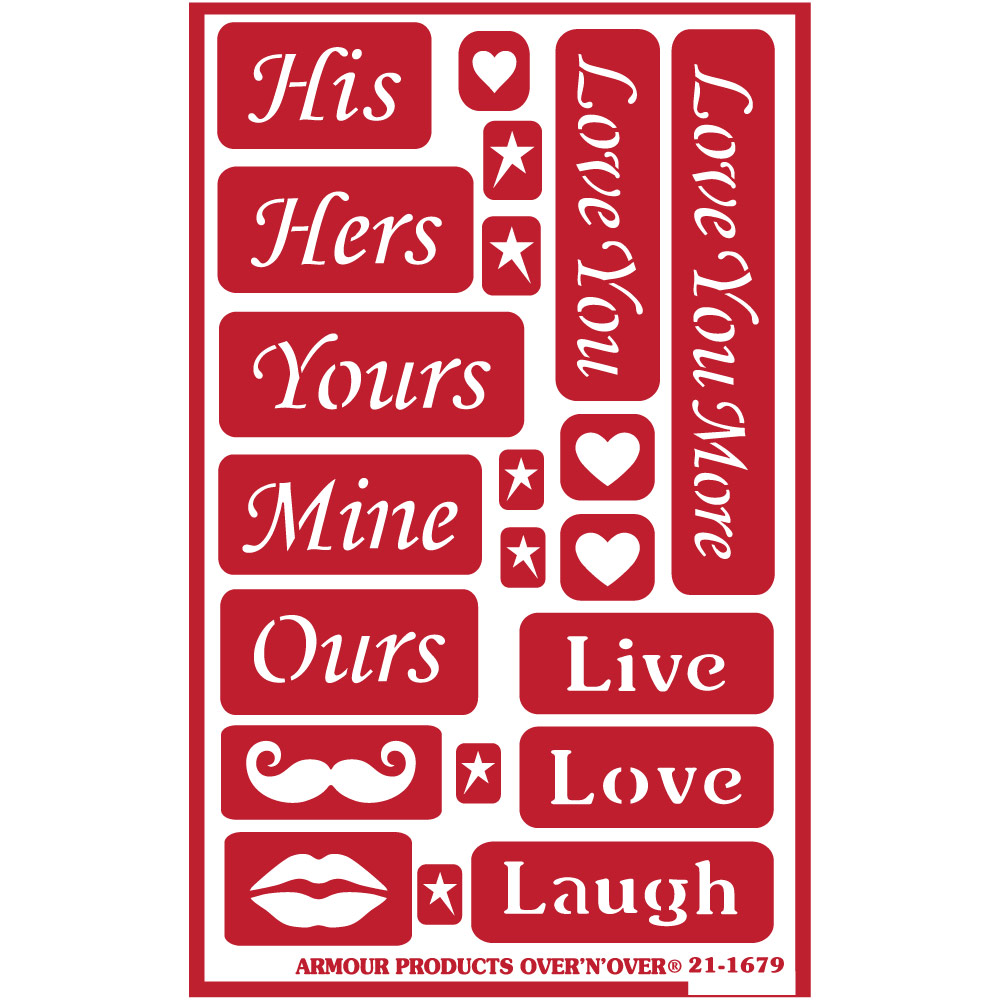 Default Manufacturer
,Alphabet,letters,letter,reverse,lettering,monograms,Over,n,Over,Stencils
21-1679
21-1679
6.50
Etchworld.com
https://www.etchworld.com/Item/21-1679
*****FREE SHIPPING*****
Free shipping on all orders over $49.95 within the continental United States
His Hers
His Hers
Style #:21-1679
Love you, Love You More ...
These ONO stencils can be used in combination with other stencil sheets from the same series. An easy and economical way to create one of a kind etched designs to decorate household glassware and drinkware.
Sizes are approximate ... width x height
His: 1.25" x .50"
Hers: 1.50 x .50"
Yours: 2.0" x .50"
Mine: 1.75" x .50"
Ours: 1.50" x .50"
Mustache: 1.50: x .50"
Lips: 1.125" x .50"
Love You: .50" x 2.50"
Love You More: .50" x 4"
Live: 1.25" x .50"
Love: 1.50" x .50"
Laugh: 1.875" x .50"
View Over N Over Instructions
Related Projects
Get discounted pricing on Special Offer items when you buy today.
Denotes exclusion from all discount offers. Discount codes are not applicable on excluded items.