Emoji Faces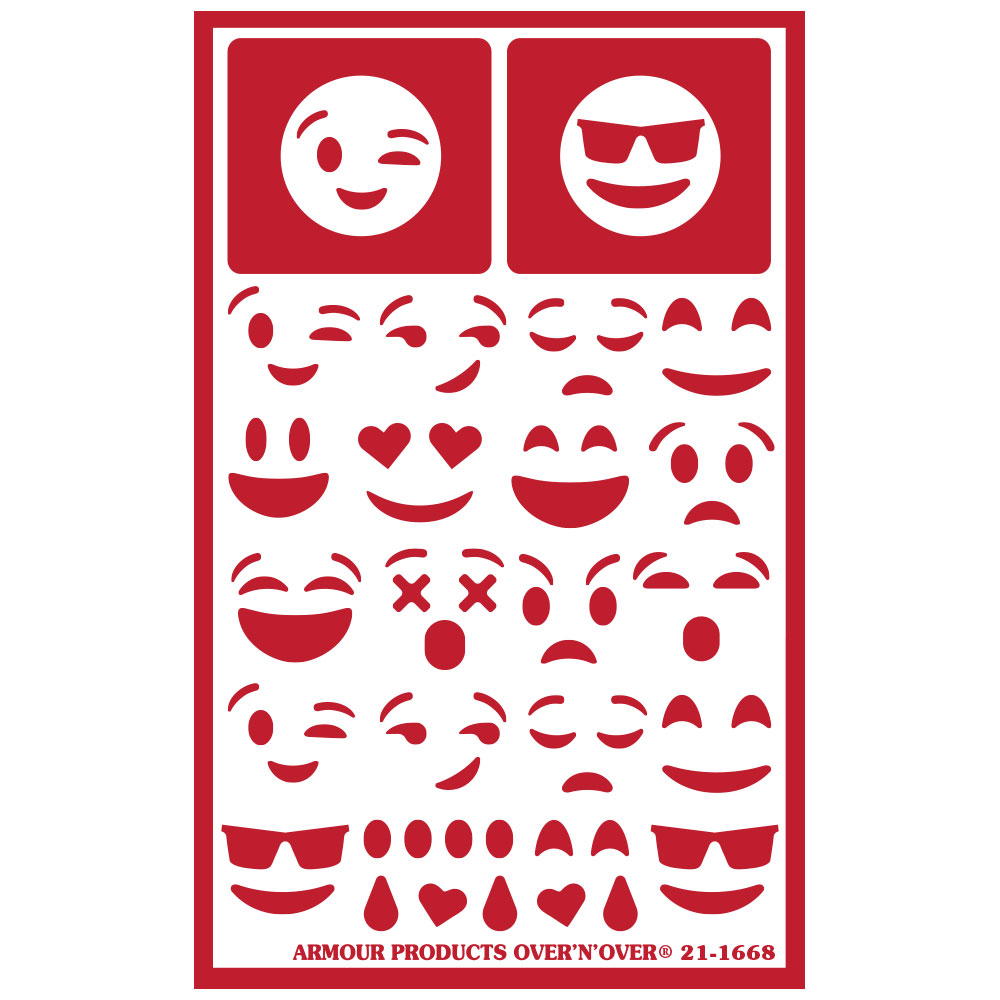 Default Manufacturer
Halloween Over N Over pumpkin faces with mix and match eyes, nose, smile and some bats
21-1668
21-1668
3.25
Etchworld.com
https://www.etchworld.com/Item/21-1668
*****FREE SHIPPING*****
Free shipping on all orders over $49.95 within the continental United States
Emoji Faces
Emoji Faces
Style #:21-1668
50% OFF Special Offer
Make your own Emoji faces with this stencil.
First: Place one of the Emoji Circle designs onto a glass item.
Second: Place the face elements of your choice in the center of the open area, using tweezers (optional).
Etch according to the directions inside the stencil package.
Face Circle : 1.25" x 1.25"
Eyes: 0.5" x 1.5" wide
View Over N Over Instructions
Related Projects
Get discounted pricing on Special Offer items when you buy today.
Denotes exclusion from all discount offers. Discount codes are not applicable on excluded items.