Snowflakes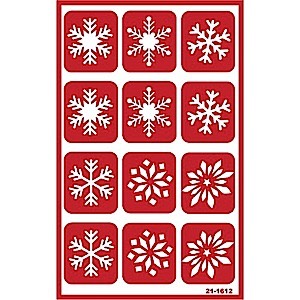 Default Manufacturer
All (except bottom right)- 1" dia<br />Bottom right- 1 " w x 7/16 h <BR /><BR />
21-1612
21-1612
6.50
Etchworld.com
https://www.etchworld.com/Item/21-1612
FREE Shipping on Orders of $39.95 or more!
Offer Valid to Continental United States only!
Snowflakes
Snowflakes
Style #:21-1612
Put a flurry of snowflakes on any of your glassware for glass ornaments.
All (except bottom right)- 1" dia
Bottom right- 1 " w x 7/16 h
View Over N Over Instructions
Related Projects
Get discounted pricing on Special Offer items when you buy today.
Denotes exclusion from all discount offers. Discount codes are not applicable on excluded items.