Christmas Borders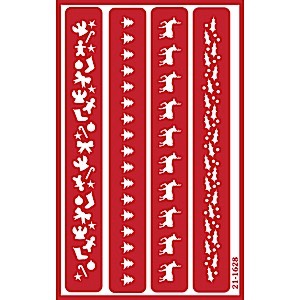 Default Manufacturer
Heart, stars, circles, borders
21-1628
21-1628
6.50
Etchworld.com
https://www.etchworld.com/Item/21-1628
FREE Shipping on Orders of $39.95 or more!
Offer Valid to Continental United States only!
Christmas Borders
Christmas Borders
Style #:21-1628
Christmas themed borders. Twist them around the top of a drinking glass or like a cork screw effect similar to a candy cane for that extra piz-zazz.
All strips are .75" x 7" long.
View Over N Over Instructions
Related Projects