ONO Mini Assortment Sheet #204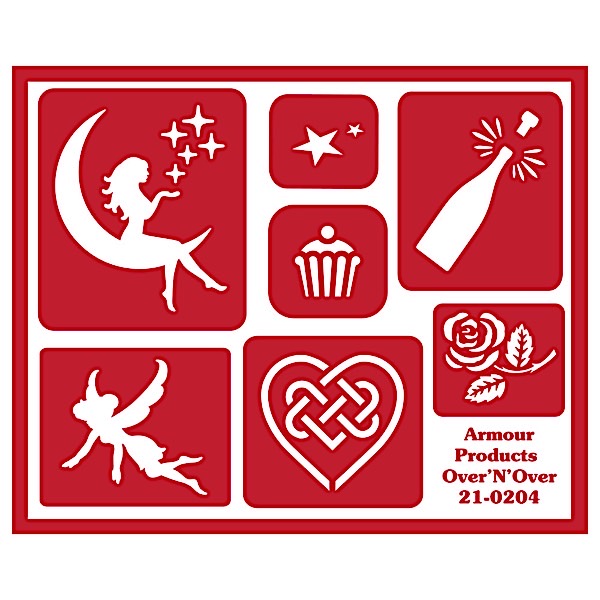 Default Manufacturer
Assortment of Over 'N' Over Reusable Glass Etching Stencils
21-0204
21-0204
2.49
Etchworld.com
https://www.etchworld.com/Item/21-0204
*****FREE SHIPPING*****
Free shipping on all orders over $49.95 within the continental United States
ONO Mini Assortment Sheet #204
ONO Mini Assortment Sheet #204
Style #:21-0204
Expand your crafting design options with this assorted sampler sheet featuring a rose and champagne, cupcake, Celtic heart, stars and some very special fairies.
Overall Sheet Size: 4.25" x 3.5"
Upper Left Moon Fairy: 1.5" x 1.75"
Top Center Star: 0.5" x .05"
Upper Right Bottle: 1.0" x 1.25"
Center Cupcake: 0.5" x 0.5"
Bottom Left Fairy: 1.25" x 1.0"
Bottom Center Heart: 1.0 x 1.0"
Bottom Right Rose: .75" x .75"
View Over N Over Instructions
Get discounted pricing on Special Offer items when you buy today.
Denotes exclusion from all discount offers. Discount codes are not applicable on excluded items.