ONO Mini Assortment Sheet #200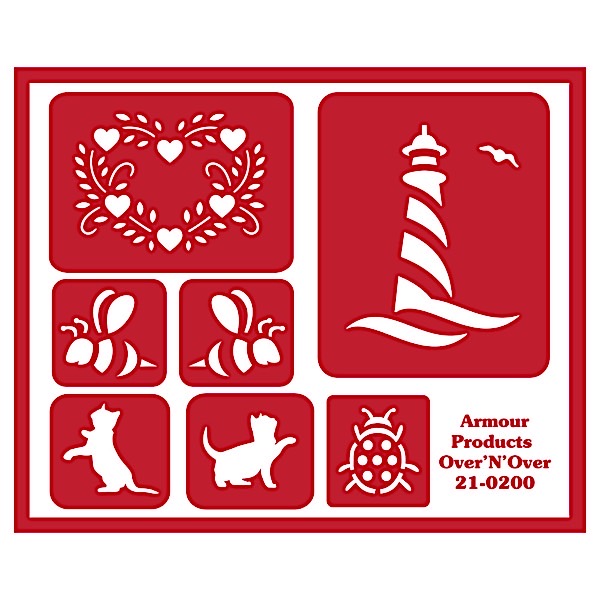 Default Manufacturer
Assortment of Over 'N' Over Reusable Glass Etching Stencils
21-0200
21-0200
2.49
Etchworld.com
https://www.etchworld.com/Item/21-0200
*****FREE SHIPPING*****
Free shipping on all orders over $49.95 within the continental United States
ONO Mini Assortment Sheet #200
ONO Mini Assortment Sheet #200
Style #:21-0200
Receive an in stock email notification for this item as soon as it becomes available.
21-0200 - ONO Mini Assortment Sheet #200
Expand your crafting design options with this assorted sampler sheet featuring playful kittens, buzzy bees, a ladybug, fancy heart and a lighthouse.
Overall Sheet Size: 4.25" x 3.5"
Upper Left Sun Face: 1.125" x 1.125"
Upper Middle Mermaid: .5" x .1.5"
Upper Right Grape: 1.25" x 1.55"
Bottom Left Palm Tree: 1.25 x 1.125"
Center Hearts: .5" x .5"
Bottom Left Mustache: 1.25x .25"
Bottom I Heart U: .75x .25"
Bottom Stars: .5x .25"
Bottom Candy Cane: .625x .25"
View Over N Over Instructions
Related Projects