ONO Landscapes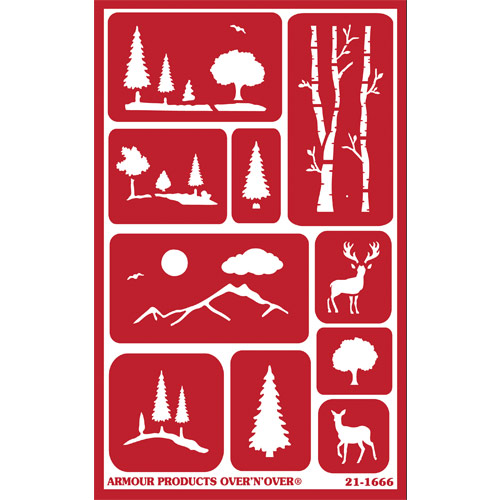 Default Manufacturer
x
21-1666
21-1666
6.50
Etchworld.com
https://www.etchworld.com/Item/21-1666
ONO Landscapes
ONO Landscapes
Style #:21-1666
Landscape Assortment: Trees, Mountains, wildlife
Use them in combination's to create one of a kind glassware. Landscapes & Wild life drinking glasses and home decor are very popular. Why spend all that money for decorated glasses when you can do it yourself more economically.

Sizes are approximate..... width x height
Left upper corner: 2.25 x 1.75"
Birch trees: 1.50 x 3.0"
Mountains with Clouds: 2.50 x 1.25"
Buck: 1.0 x 1.25"
Bottom Left: 1.5x 1.25"
Pine tree: 0.75 x 1.25"
Doe: 0.75 x 1.0"


Software: Kryptronic eCommerce, Copyright 1999-2020 Kryptronic, Inc. Exec Time: 0.107131 Seconds Memory Usage: 9.015999 Megabytes