Grape Coaster Kit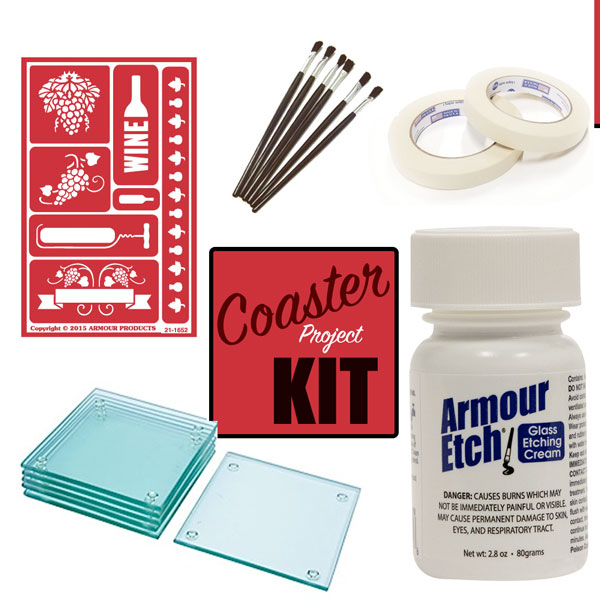 Default Manufacturer
Create customer grape wine coasters for your next party
coaster-wine-offer
coaster-wine-offer
19.03
Etchworld.com
https://www.etchworld.com/Item/coaster-wine-offer
FREE Shipping on Orders of $39.95 or more!
Offer Valid to Continental United States only!
Grape Coaster Kit
Grape Coaster Kit
Style #:coaster-wine-offer
30% OFF Special Offer
This Wine Coaster Project kit contains the following items.
ONO Wine Time stencil
2.8 oz bottle of Armour Etch
6 pc coaster set
6 pack of brushes
2 pack of masking tape
Related Projects
Get discounted pricing on Special Offer items when you buy today.
Denotes exclusion from all discount offers. Discount codes are not applicable on excluded items.