Starter Sand Etch Kit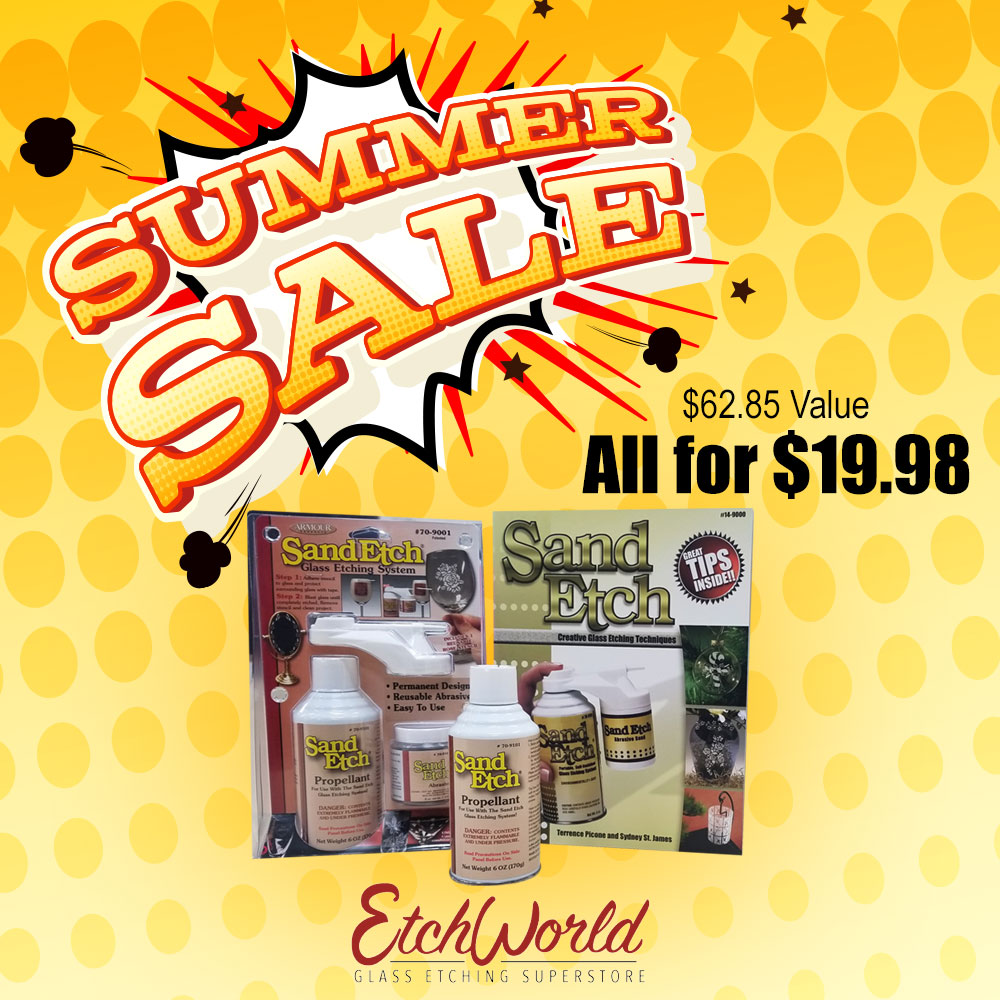 ARMOUR ND
The perfect combination of products to get you started etching as soon as you open the package. We have included: Sand Etch√¬¬'√¬ sandblaster, 6 ounces of non-flammable propellant 8 ounces of abrasive grit Full color instructions 1- reusable self-adhesive, pre-cut rose stencil
70-9001
70-9001
19.98
Etchworld.com
https://www.etchworld.com/Item/70-9001
FREE Shipping on Orders of $39.95 or more!
Offer Valid to Continental United States only!
Starter Sand Etch Kit
Starter Sand Etch Kit
Style #:70-9001
50% OFF Special Offer
The perfect combination of products to get you started etching as soon as you open the package.
We have included:
Sand Etch® sandblaster
6 ounces of aerosol propellant
8 ounces of abrasive grit
Full color instructions
1- reusable self-adhesive, pre-cut rose stencil
Get discounted pricing on Special Offer items when you buy today.
Denotes exclusion from all discount offers. Discount codes are not applicable on excluded items.