Mother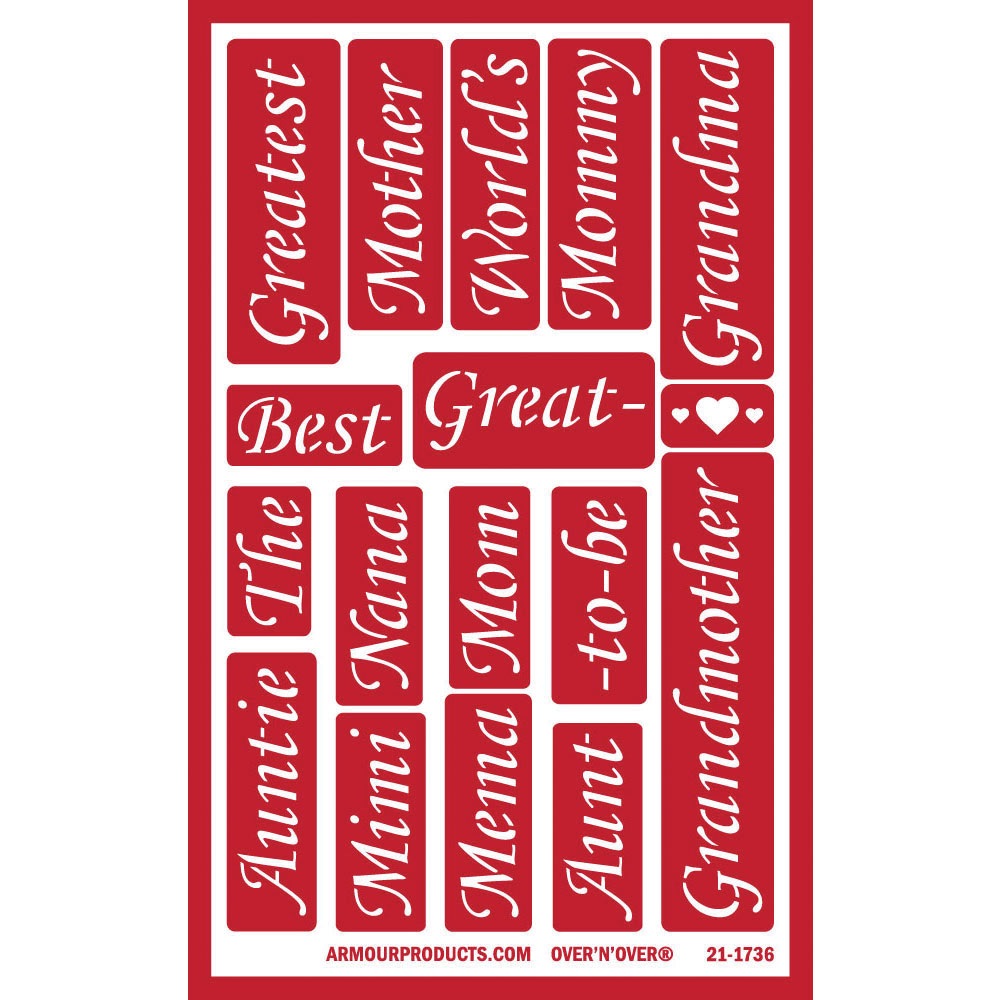 Default Manufacturer
Mom,Dad,Mother,Father,Grandpa,Grandma,World's Best,Over,n,Over,Stencils
21-1736
21-1736
6.50
Etchworld.com
https://www.etchworld.com/Item/21-1736
*****FREE SHIPPING*****
Free shipping on all orders over $49.95 within the continental United States
Mother
Mother
Style #:21-1736
Mother assortment: Mom, Mother, Grandmother & more
Use them in combinations to create one of a kind glassware. Why spend money on decorated glasses when you can do it yourself more economically.
Sizes are approximate ... width x height
Greatest: .50" x 2.25"
Mother, World's, Auntie: .50" x 2.0"
Mommy: .50" x 2.25"
Grandma: .50" x 2.50"
Best: 1.25" x .50"
Great-: 1.50" x .50"
Mimi, Nana,-to-be-, Aunt: .50" x 1.50"
Mema: .50" x 1.75"
Grandmother: .50" x 3.75"
View Over N Over Instructions
Related Projects
Get discounted pricing on Special Offer items when you buy today.
Denotes exclusion from all discount offers. Discount codes are not applicable on excluded items.