Water Birds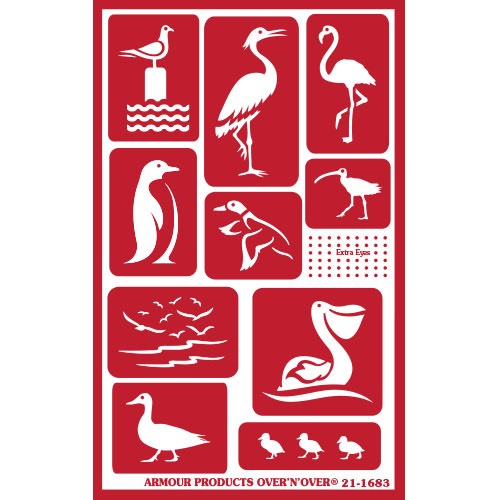 Default Manufacturer
,sea birds,crane,peregrine,pelican,seagull,flamingo,penguin,duck,ducks,chicks,water,birds,
21-1683
21-1683
6.50
Etchworld.com
https://www.etchworld.com/Item/21-1683
*****FREE SHIPPING*****
Free shipping on all orders over $49.95 within the continental United States
Water Birds
Water Birds
Style #:21-1683
Water Birds assortment: penguin, flamingo, ducks, chicks and more
Sizes are approximate ... width x height
Seagull: 1.0" x 1.75"
Flamingo: 2.0" x 2.5"
Crane: 1.0" x 2.5"
Penguin: 0.75" x 1.75"
Pelican: 1.75" x 1.75"
Chicks: 1.75" x .5"
View Over N Over Instructions
Related Projects
Get discounted pricing on Special Offer items when you buy today.
Denotes exclusion from all discount offers. Discount codes are not applicable on excluded items.