61-2615 - Inkjet stencil material 6 sheets
https://www.etchworld.com/media/ecom/prodsm/61-2615.jpg
This .004" thick polyester based film is anti-static and dimensionally stable for use with the digital clip art books on the previous page or custom designs your created using your computer. All you have to do is choose the design, size it with your software, print it out on either the laser or ink jet film and cut out the design by hand using a hobby type knife. Package contains 6 Sheets per package. (sheet size: 8.5x11)
61-2615
8.25
Etchworld.com
in stock
https://www.etchworld.com/Item/61-2615
61-2615 - Inkjet stencil material 6 sheets
Package includes 6 sheets, 8.5 x 11"

Clear Adhesive Backed .004" thick polyester based film (archival safe) is anti-static and dimensionally stable for use with the digital clip art books in Books Section or custom designs your created using your computer.

All you have to do is choose the design, size it with your software, print it out on ink jet film and cut out the design by hand using a hobby type knife.

Package contains 6 Sheets per package. (sheet size: 8.5x11)

IMPORTANT: Use this film for light duty sandblasting. Due to the low tack adhesion, NOT for use with Armour Etch Cream.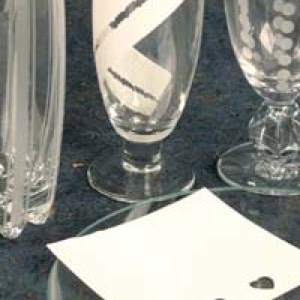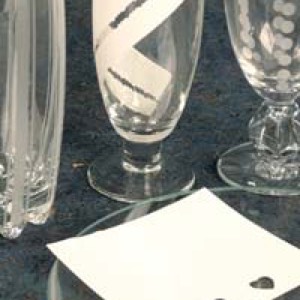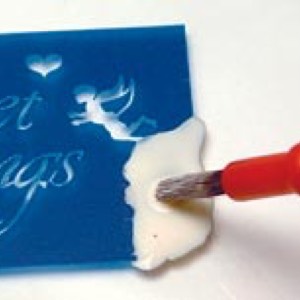 Our Price:
$9.95
Stock Info:
Out Of Stock