Valentine's Special Bundle - ( BONUS $AVINGS)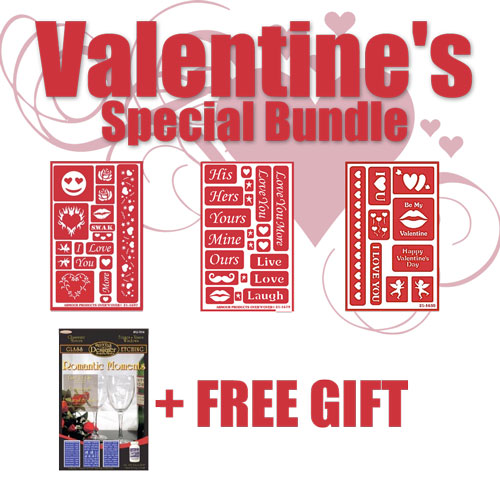 Default Manufacturer
Sweet Deal just in time for Valentine's Day!
valentine2020
valentine2020
11.70
Etchworld.com
https://www.etchworld.com/Item/valentine2020
Valentine's Special Bundle - ( BONUS $AVINGS)
Valentine's Special Bundle - ( BONUS $AVINGS)
Style #:valentine2020
40% OFF Special Offer
For a limited time you can order this Valentine's Bundle at a lovable deal!
Included in this deal are 3 of our love based Over N Over Stencils. Mix and match designs form different sheets to create unique etchings. We are also going to Give you a FREE GIFT of our Romantic Designer Pack which includes 3 romantic Rub N Etch Blue Stencils (One Time use)
Related Projects
Get discounted pricing on Special Offer items when you buy today.
Package Deals offer great pricing on a bundle of items.
Denotes exclusion from all discount offers. Discount codes are not applicable on excluded items.
Software: Kryptronic eCommerce, Copyright 1999-2020 Kryptronic, Inc. Exec Time: 0.110263 Seconds Memory Usage: 9.521378 Megabytes