Disposable Gloves - 50 pairs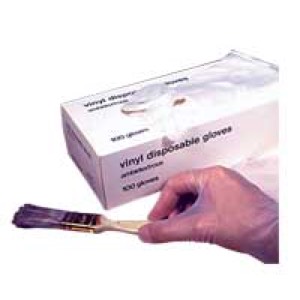 ARMOUR ND
Crafters and hobbyists will love how fast and simple clean up can be! These ultra-thin disposable gloves offer lightweight touch, sensitive fit and tough protection from oil and acrylic paints, glues, dyes and stains. Pre-powdered gloves are packed 100 pieces per box. One size fits all and either hand.These Gloves are 100% latex free & are lubricated with a USP approved corn starch
85-2400
85-2400
19.95
Etchworld.com
https://www.etchworld.com/Item/85-2400
Disposable Gloves - 50 pairs
Disposable Gloves - 50 pairs
Style #:85-2400
Crafters and hobbyists will love how fast and simple clean up can be!
These ultra-thin disposable gloves offer lightweight touch, sensitive fit and tough protection from oil and acrylic paints, glues, dyes and stains.
Pre-powdered gloves are packed 100 pieces per box. (50 pairs)
Extra Large......One size fits most and either hand.
These Gloves are 100% latex free & are lubricated with a USP approved corn starch