Inflate A Booth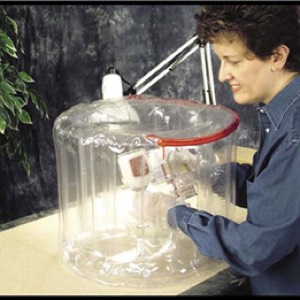 ARMOUR ND
Inflate A Booth├┬ is the quick and easy to way to keep your work area clean and neat while letting you easily recycle your Sand Etch├┬ abrasive grit. Made from a clear durable vinyl, this compact, lightweight booth offers a completely visible work area so you can clearly view your project during the sand etching process. <img src="/images/inflate-description.jpg" alt=" width="300" height="316" border="0">
70-9007
70-9007
18.71
Etchworld.com
https://www.etchworld.com/Item/70-9007
*****FREE SHIPPING*****
Free shipping on all orders over $49.95 within the continental United States
Inflate A Booth
Inflate A Booth
Style #:70-9007
25% OFF Special Offer
Inflate A Booth is the quick and easy to way to keep your work area clean and neat while letting you easily recycle your Sand Etch abrasive grit. Made from a clear durable vinyl, this compact, lightweight booth offers a completely visible work area so you can clearly view your project during the sand etching process.
Get discounted pricing on Special Offer items when you buy today.
Denotes exclusion from all discount offers. Discount codes are not applicable on excluded items.