Square Mirrors 1" 25 pcs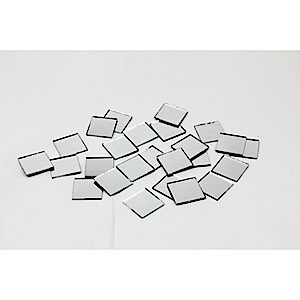 ARMOUR ND
mirror
61-3396
61-3396
1.19
Etchworld.com
https://www.etchworld.com/Item/61-3396
Square Mirrors 1" 25 pcs
Square Mirrors 1" 25 pcs
Style #:61-3396
40% OFF Special Offer
PACK CONTAINS: 25 pcs of mirror squares
SIZE: approx 1" square (2.5 cm)
Let your imagination create lot's of useful things to do with these glass pendant.
Use with Sand Etch, Engraving tools, glass paints,embellish with rhinestones, etc.
Get discounted pricing on Special Offer items when you buy today.
Denotes exclusion from all discount offers. Discount codes are not applicable on excluded items.
Software: Kryptronic eCommerce, Copyright 1999-2020 Kryptronic, Inc. Exec Time: 0.024542 Seconds Memory Usage: 1.135017 Megabytes