Round Plate 10.5" dia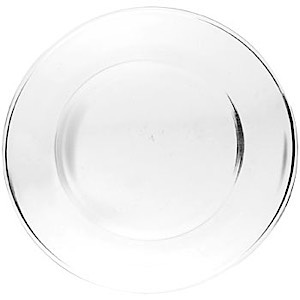 ARMOUR ND
Clear glass plate. Size: 10.5" diameter
60-7024
60-7024
3.00
Etchworld.com
https://www.etchworld.com/Item/60-7024
Round Plate 10.5" dia
Round Plate 10.5" dia
Style #:60-7024
40% OFF Special Offer
Round glass plate.
Size: 10.5" diameter (27 cm)
This offer is for ONE plate (eaches)
These classic clear glass dinner plates are the perfect complement to any occasion, casual and formal alike! Plus, it coordinates well with any color scheme. Center of plate has a 5.75" diameter area for decorating with your favorite glass etching stencil(s), paint, or beautiful enough to use as is.
Get discounted pricing on Special Offer items when you buy today.
Denotes exclusion from all discount offers. Discount codes are not applicable on excluded items.