Clear Vase w Flared Rim 9"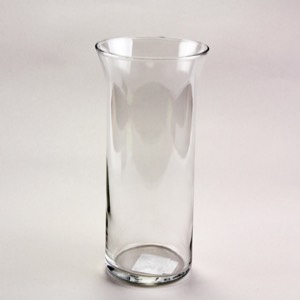 ARMOUR ND
clear glass 15 oz
60-3871
60-3871
3.45
Etchworld.com
https://www.etchworld.com/Item/60-3871
Clear Vase w Flared Rim 9"
Clear Vase w Flared Rim 9"
Style #:60-3871
30% OFF Special Offer
Clear Glass Cylinder Vase with Flared Rim , un-decorated
9" tall, 4.25" open at top
Tall, cylindrical glass vase with a gently flared rim is a staple for every crafter! Its simple, elegant design never overpowers your floral arrangements and centerpieces, and the flared top makes it the perfect container for holding large floral arrangements. Plus it beautifully complements any decor.
Get discounted pricing on Special Offer items when you buy today.
Denotes exclusion from all discount offers. Discount codes are not applicable on excluded items.