Square Glass Jar with Clasp Lid 20oz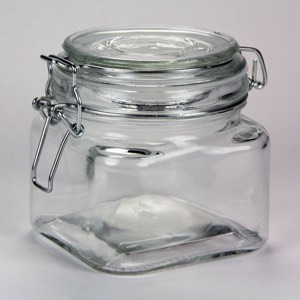 ARMOUR ND
A sophisticated addition to your houseware or bar ware collection.
60-3553
60-3553
2.85
Etchworld.com
https://www.etchworld.com/Item/60-3553
Square Glass Jar with Clasp Lid 20oz
Square Glass Jar with Clasp Lid 20oz
Style #:60-3553
Square Clear Jar with Clasp Lid, 20 oz... 4" X 4" X 4"

These glass jars are the perfect storage solution for snacks, baking essentials, craft supplies, and more! Each 17-oz. jar has a lid that locks into place with a metal clasp to keep the contents from spilling out.

The creative results are endless.

Etch or use as is to dress up any table.
Get discounted pricing on Special Offer items when you buy today.
Denotes exclusion from all discount offers. Discount codes are not applicable on excluded items.
Software: Kryptronic eCommerce, Copyright 1999-2020 Kryptronic, Inc. Exec Time: 0.031178 Seconds Memory Usage: 1.195107 Megabytes