Clear Soup Mug 18 oz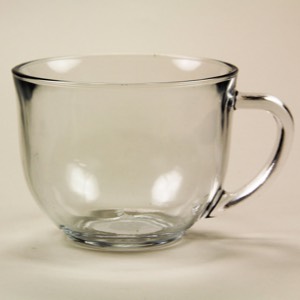 ARMOUR ND
A sophisticated addition to your houseware or bar ware collection. These unique aqua water glasses are ideal for serving many types of liquid.
60-3551
60-3551
2.85
Etchworld.com
https://www.etchworld.com/Item/60-3551
Clear Soup Mug 18 oz
Clear Soup Mug 18 oz
Style #:60-3551
Receive an in stock email notification for this item as soon as it becomes available.
60-3551 - Clear Soup Mug 18 oz
Clear Glass Soup Mug, 18 oz

Clear glass mugs are versatile and can be dressed up, or dressed down, to fit any occasion! They are the perfect for coffee, tea, hot chocolate, soups and after-dinner drinks

The creative results are endless.

Etch or use as is to dress up any table.
Get discounted pricing on Special Offer items when you buy today.
Denotes exclusion from all discount offers. Discount codes are not applicable on excluded items.