Goofy Face Elements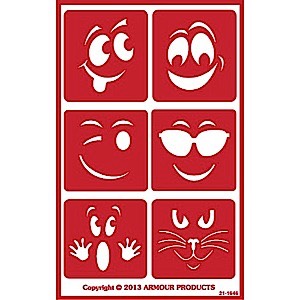 Default Manufacturer
Face Elements are good for All Occasions and ALL Seasons see Etchtalk.com for more ideas.
21-1646
21-1646
6.50
Etchworld.com
https://www.etchworld.com/Item/21-1646
FREE Shipping on Orders of $39.95 or more!
Offer Valid to Continental United States only!
Goofy Face Elements
Goofy Face Elements
Style #:21-1646
Mix and Match these charming elements to create a Male or Female face on your drinking glasses, wine bottles or whatever. Combine with 21-1604 for endless possibilities. Let your imagination run WILD. Have fun creating silly faces. Add a pair of earrings to the faces to add charm to your one of a kind creation.
These Face Elements are good ALL Occasions and ALL Seasons.
See www.EtchTalk.com for more ideas.
Approx 1.5 x 2.25" h each
View Over N Over Instructions
Related Projects
Get discounted pricing on Special Offer items when you buy today.
Denotes exclusion from all discount offers. Discount codes are not applicable on excluded items.